Science-of-Light.com
Web design, illustration, graphic design, data imaging and technical writing for science-of-light.com
Graphic design, web design (WordPress,) illustration, data imaging and technical writing for science-of-light.com, a collaboration between myself, a software programmer and an herbalist.
Science of Light came from my interest in Ayurveda and the use of Vedic (Hindu) Astrology as a diagnostic tool. I also study and develop therapeutic (and delicious) recipes for food, herbal blends and teas based on Ayurveda, including non-Indian dishes. I seek to translate the traditional Ayurvedic lifestyle measures for health and healing into visual and text information that is genuinely useful and understandible for Westerners.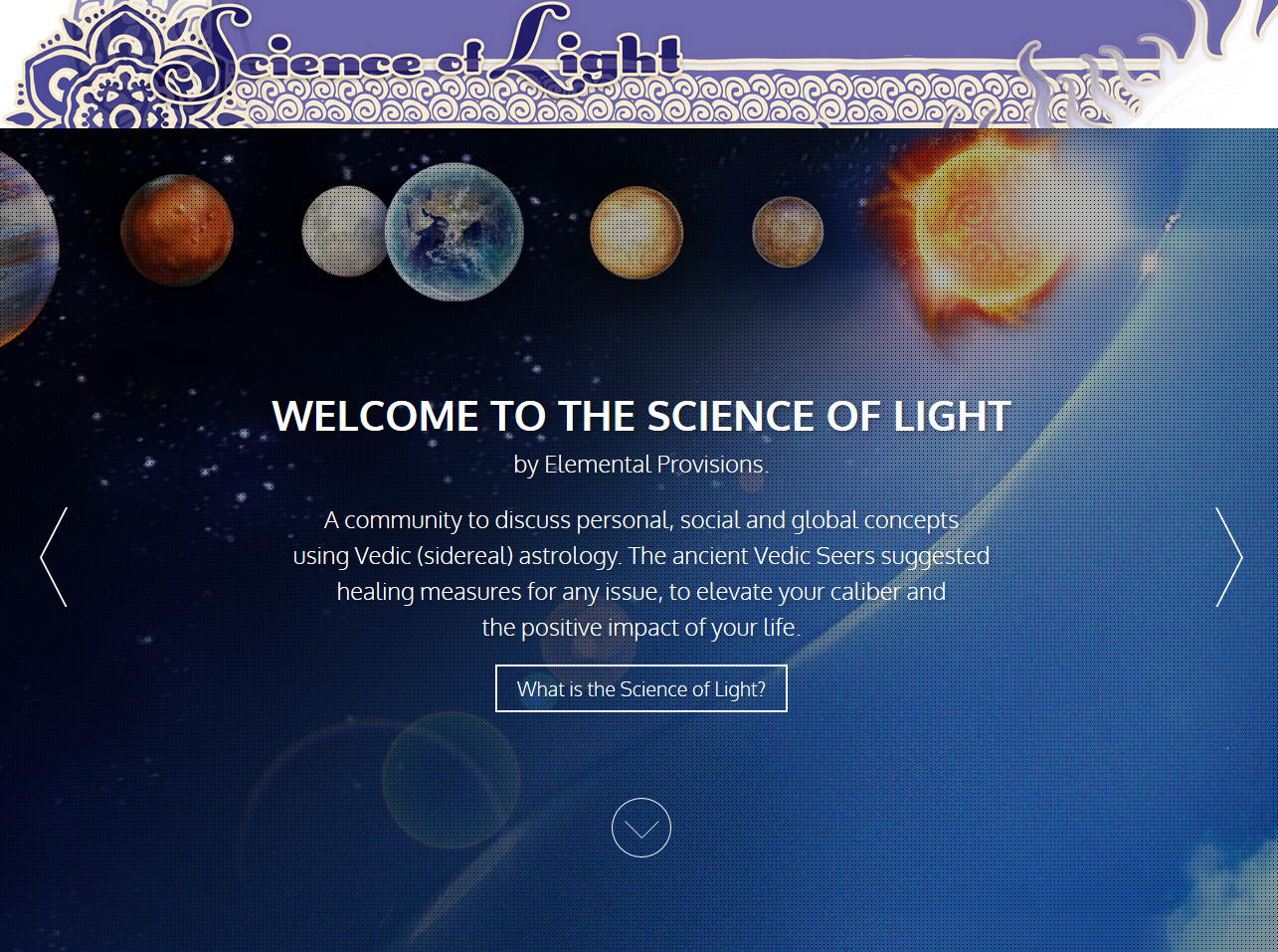 Below is a design for charting software which is based on a traditional layout but includes a special track to show additional information and greater detail, as well as a superimposed representation of the solar system on the chart. Concept and illustration by me. Illustrator and PhotoShop.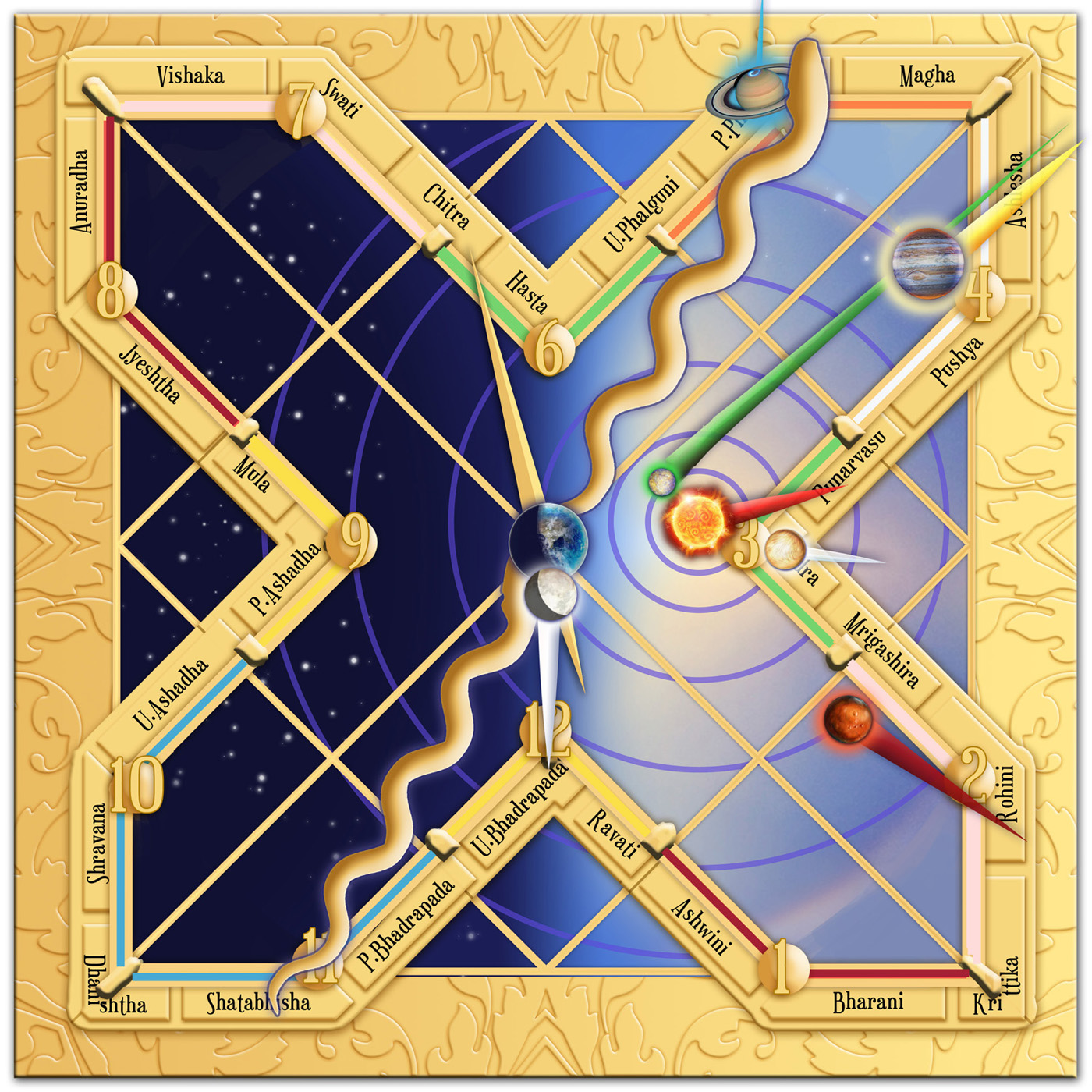 Ayurvedic Astrology page design, graphics and editorial content by me.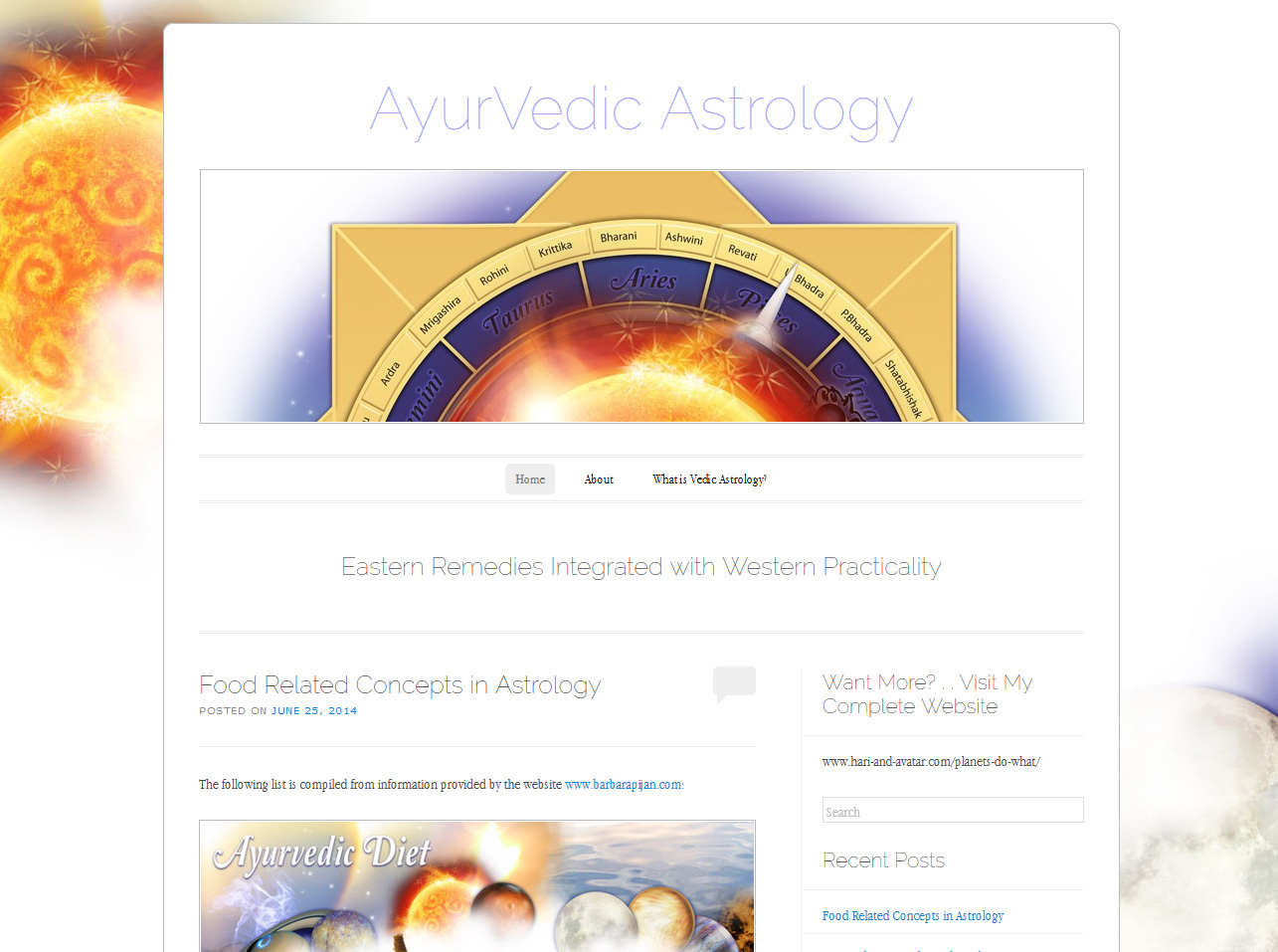 "Ayurveda Gremlins" graphic to accompany editorial article written by me for the Crazy Wisdom Journal printed newspaper.
Educational representation of a Vedic astrology chart concepted and illustrated by me in Illustrator and PhotoShop for the purpose of visually representing a complex system of traditional divisions in Vedic Astrology.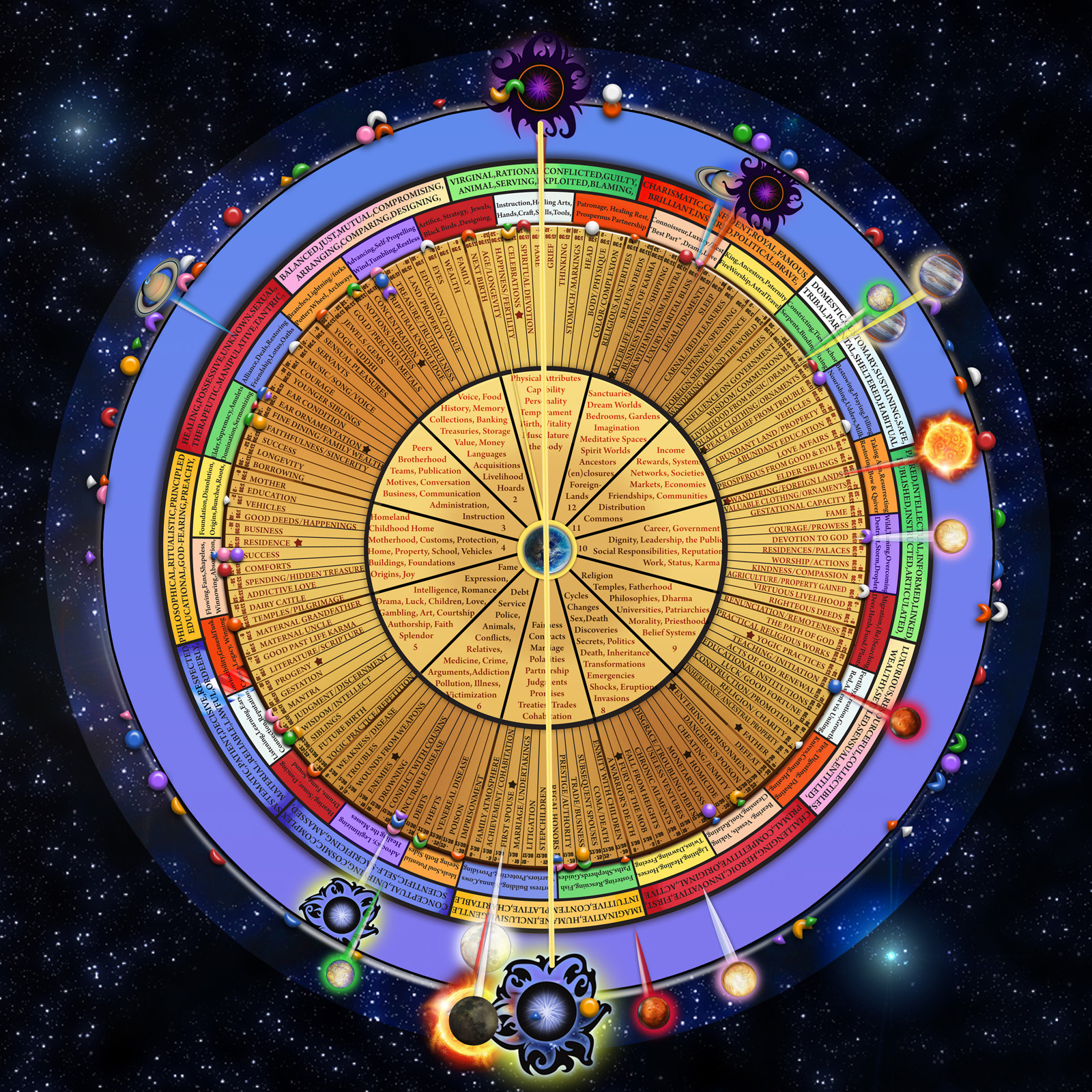 Illustration, layout and text content for several "packets" of information for Vedic astrologers to provide for client education.